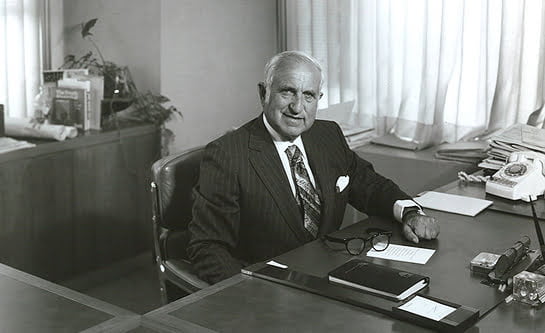 A Reputation That's Been Building For 95 Years
Since its founding in 1928, Jack Resnick & Sons has become one of the largest private owners of residential and commercial office properties in New York City. For ninety-five years, spanning three generations, the company has been a major force in the highly competitive, dynamic Manhattan real estate market.
From residential, retail, and commercial building ownership, to ground-up development, construction, leasing, and management, Jack Resnick & Sons has built its reputation on the superior resources and capability of its most valuable asset—its people.
Today, Jack Resnick & Sons owns and manages approximately six million square feet of commercial office & retail space, and has developed thousands of luxury residences. The Company's commercial office portfolio consists of five million square feet in Midtown and Downtown Manhattan, Hudson Square and Lower Manhattan. 
While this portfolio is impressive, it is quality that comes first. The firm's meticulous attention to detail has given the company a reputation for creating complete environments: from a building's foundation, to the art gracing its lobby and entrances, to the surrounding neighborhood: Jack Resnick & Sons' projects are models of both efficiency and elegance. The Company's new construction and renovation projects are known to revitalize and redefine urban landscapes in new and exciting ways.
In this manner, the traditions of the Resnick heritage work as effectively today as they did in 1928. The company's attention to its tenants' needs, combined with premier assets in first class locations, distinguishes Jack Resnick & Sons as one of the City's most respected owners of commercial and residential real estate.